ConvertBox is designed to make installation quick and easy.
First, go to your account profile menu and select "Installation".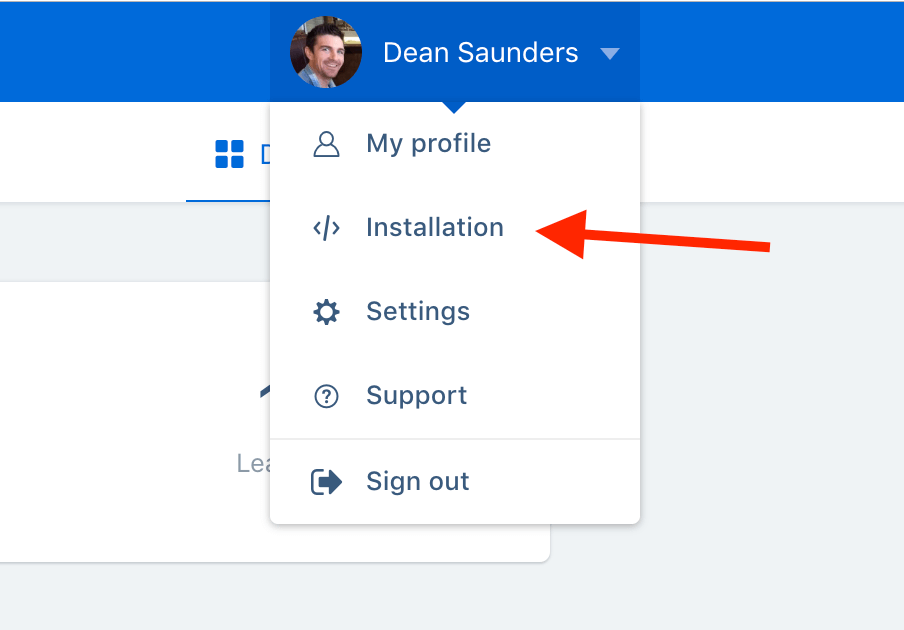 You will now see our installation page with 3 options.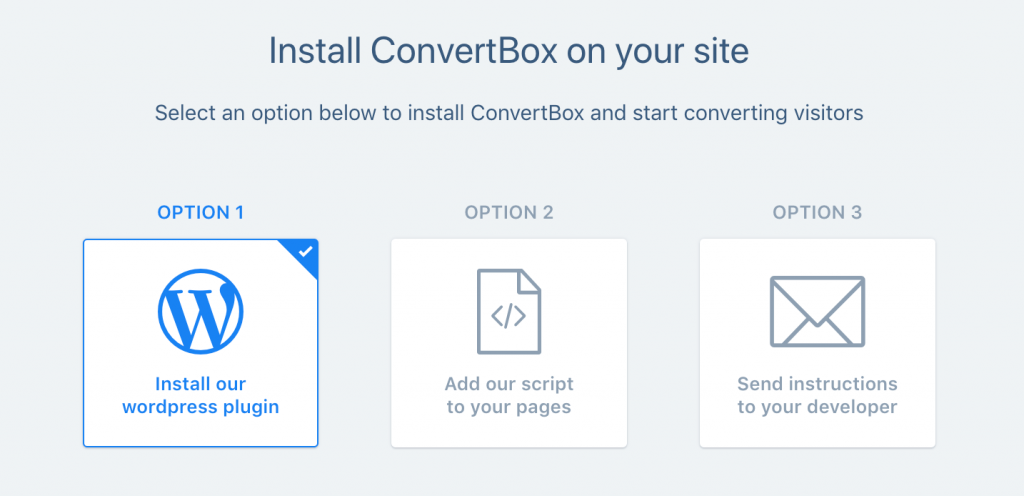 Option 1: Install our WordPress plugin
If your website uses WordPress simply install our WordPress plugin and it will automatically insert the correct code on every page of your site. Using our WordPress plugin also allows you to use our display rules for post tags / categories.
Option 2: Add our script to your pages
For any site/page/checkout that is not using WordPress you can install a snippet of JavaScript code. Simply add our script into your page before the closing </head> tag and ensure it is on every page of your site.
Option 3: Send instructions to your developer
Use this option if you want to send the embed code and full instructions onto your developer to install on your website for you.