ConvertBox makes it easy to manage multiple websites from your account and switch between them quickly and easily.
Step 1
In your account dashboard under the header on the left, select the site drop down menu and then select "Manage my sites".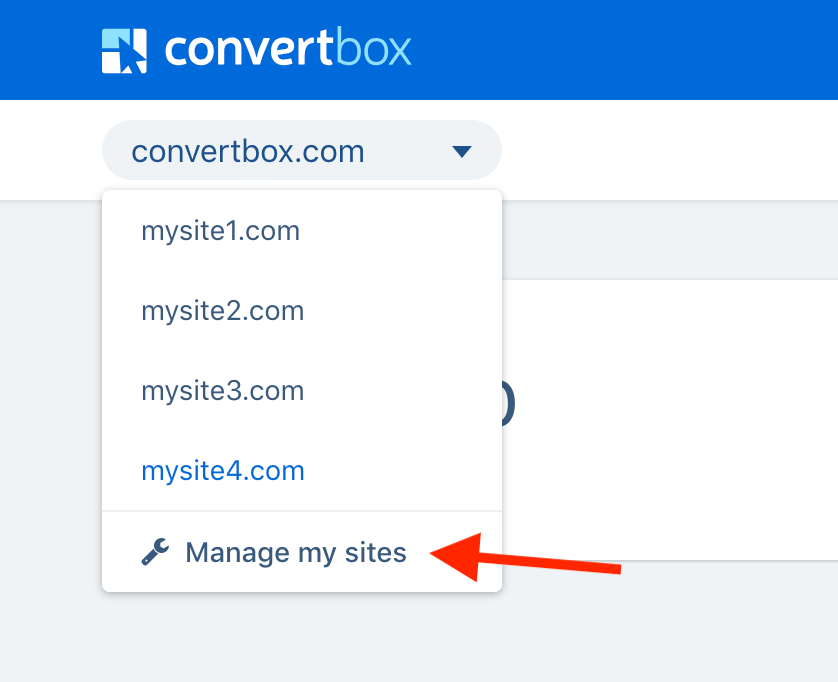 Step 2
Add the name of your new site into the text box and press the green "+ Add Site" button. Your new website will now be added to your list of websites.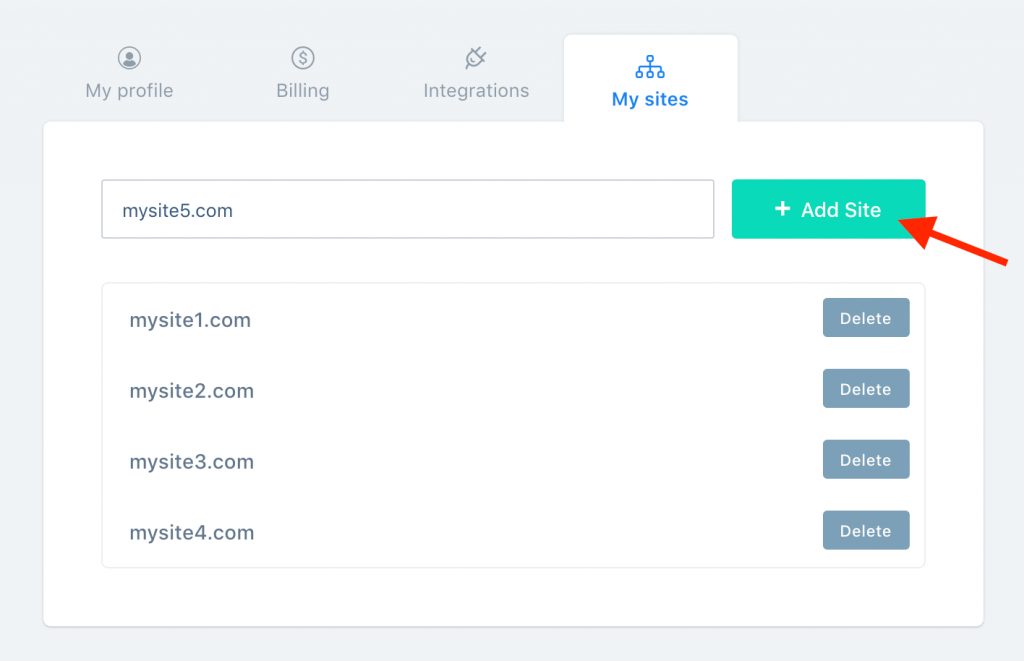 Now when you return to your dashboard your newly added site will be available for selection in the sites drop-down menu.