Step 1
In the ConvertBox dashboard, click on your profile image in the top right hand corner and select "Settings" from the drop down menu.
Step 2
Select the Integrations tab.
Step 3
On our ActiveCampaign integration select Connect.
Step 4
Open a new window and log in to your ActiveCampaign account.
In the ActiveCapaign dashboard, select the settings icon in the bottom left hand corner.
Step 5
From the left hand settings menu, select Developer then copy your API URL and your API KEY ready for the next step.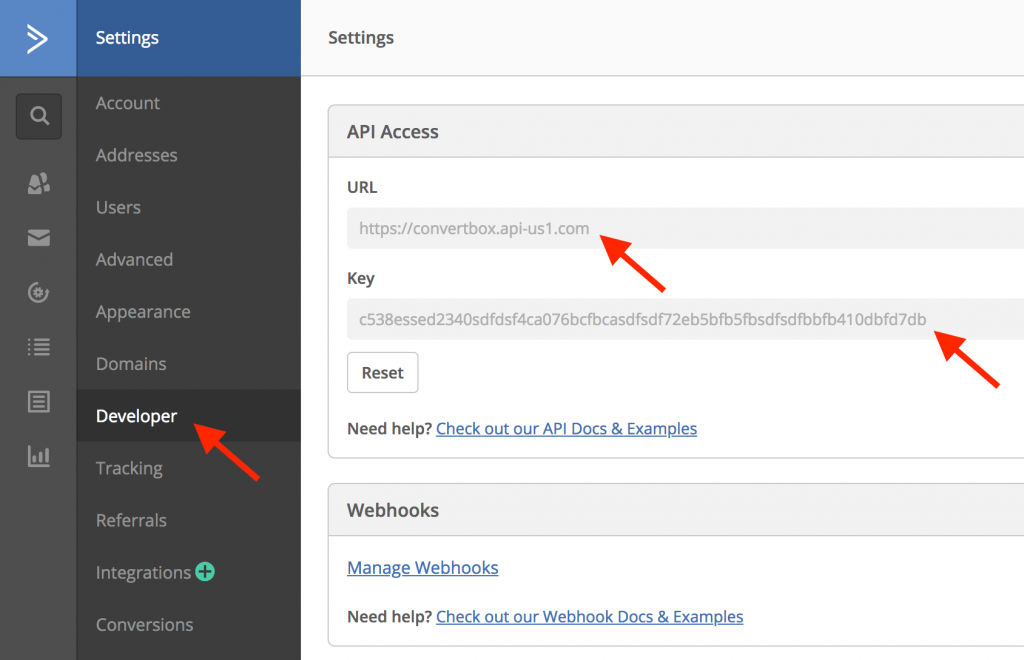 Step 6
Go back to the ConvertBox integration page for ActiveCampaign.
Give your account a name that will easily identify it and paste your API URL and API KEY into the fields below. Then click "Connect to ActiveCampaign" to finish integrating your account.