This rule allows you to easily target visitors based on keywords in their URL string. For example, if you were sending visitors to your website from a specific link such as a Facebook advert, you can add a custom parameter to the link like this.
https://your-site.com/?utm_source=facebook-ad1
Then simply target these visitors using the keyword "facebook-ad1".
ConvertBox saves these parameters against the visitors record so even if they leave your site and return later via another source you can still continue to target them using this rule.
How to target visitors with a URL string keyword
Select "URL string keyword" from the visitor rules modal.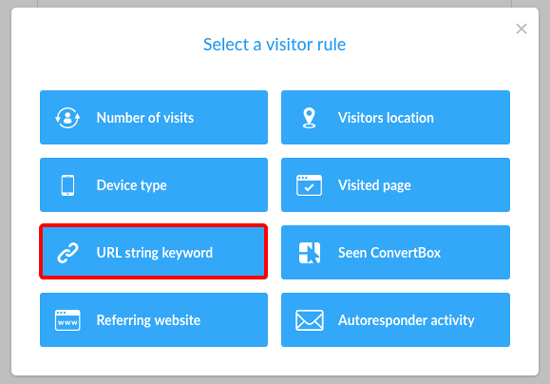 Add your keyword of choice in the box provided and click save.