This rule allows you to target visitors based on a referring domain. For example you could target all visitors coming to your site from facebook.com or youtube.com.
This rule is useful as a 'catch all solution" if you do not have control over the links referring the visitors. If you do have control over the link referring the visitors then we recommend using a URL string parameter rule instead.
Select "Referring website" from the visitor rules modal.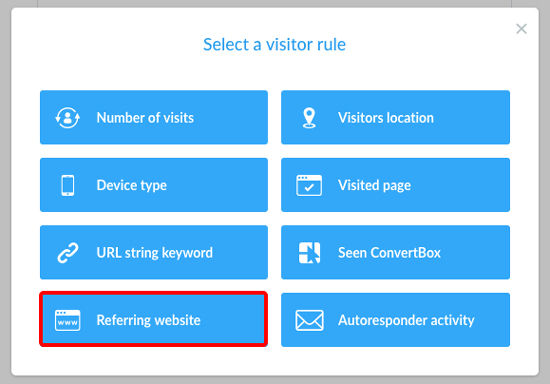 Add your referring website in the field, you can add multiple sites by separating them with a comma.