This rule allows you to target returning visitors coming to your site and also target them based on how many times they have visited your site.
Select "Number of visits" from the visitor rules modal.
Select "Returning visitor" from the drop-down menu and set how may times the visitor must visit your site before showing this ConvertBox. Then click save.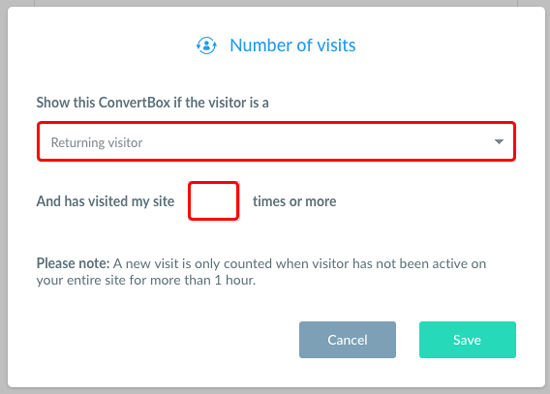 Please note: A new visit is only counted when a visitor has not been active on your entire site for more than 1 hour.