This rule allows you to target only new visitors coming to your site.
Select "Number of visits" from the visitor rules modal.
Select "New visitor" from the drop-down menu and press save.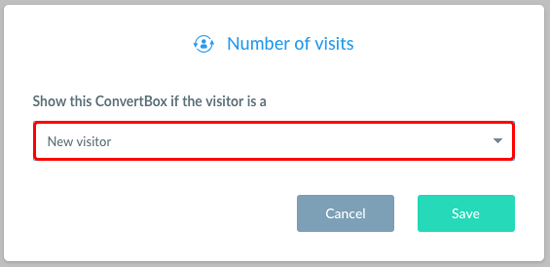 Please note: A new visit is only counted when a visitor has not been active on your entire site for more than 1 hour.